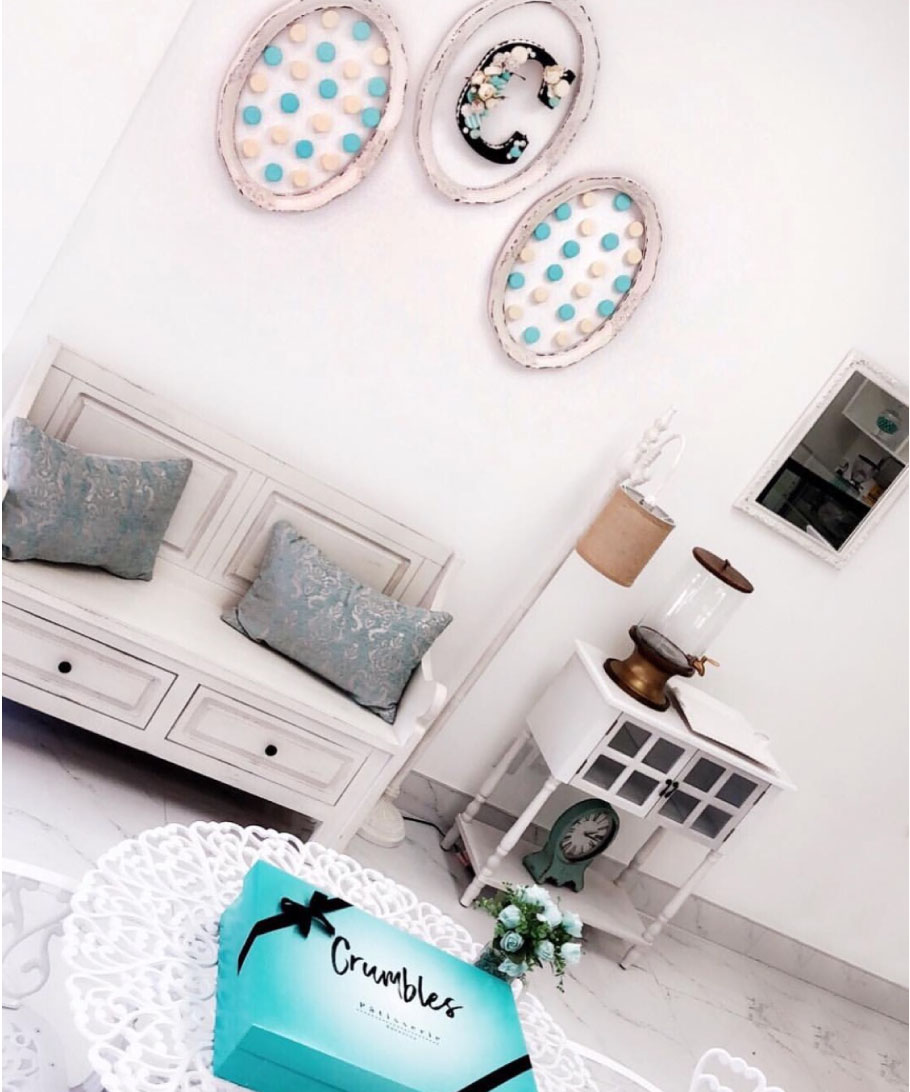 Established in 2018 after a mothers' love for baking and the creativity of her daughter were intermixed the "Crumbles Pâtisserie Cookie Cake" was created which is often referred to as "Crumbles."

Crumbles Patisserie arose from a self-taught home baker, who had a love for all things baking, and a daughter who had a vision for a new style of event cakes.

After a couple months in the business, the cookie cake was becoming more popular than the family could ever have imagined. Soon enough, the company was successfully working with brands such as Salvatore Ferragamo, Farsali Cosmetics, Dose of Colors, Maybelline, and Tatcha providing specialty cakes for celebrities such as Bella Thorne, Sharon Osbourne and David Henrie.

Within six months, the Crumbles Pâtisserie in Encino was proudly opened to the public offering classic French pastries such as Mille Feuille, Paris Brest, macaróns, éclairs, and profiteroles along with many other beautifully crafted specialty desserts.

Each unique creation is made from a special recipe and baked fresh daily. Crumbles Pâtisserie works meticulously on each piece making it a one-of-a-kind treat for any occasion. You can stop by the bakery at any time and enjoy a fresh-baked delicious treat along with one of their organic roast cups of coffee or tea.

Crumbles Pâtisserie takes great pride in the quality of their work and the beauty. We wish to satisfy each customer by bringing their vision to life. Stop by the bakery located at 17233 Ventura Blvd. Encino, CA 91316 to get a taste of sweetness today.